Photo by iChaz
Today was the 19th Annual Firecracker 100k and 50k ride.  This was my 5th or 6th time doing this ride, and I still love it. You start out at Salt Box Village in Cary at 8 a.m. and head out of town on Kildaire Farm Rd.  This ride is great because you basically have a police escort out of town for the first 7 miles or so with 700+ cyclists.  I got to the starting area with just a few minutes to spare.  Just like that we were off!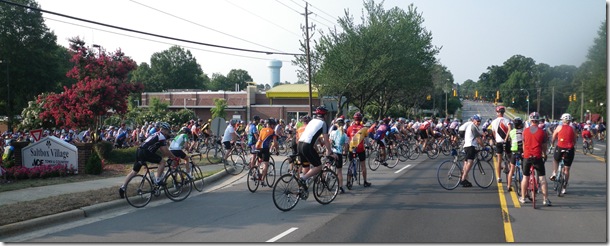 The only downside of this ride is that July 4th is just plain HOT.  So the sooner you get done, the sooner you can get in out of the heat.  There are Aid Stations along the way for drinks, fruit, etc, but that's just extra time you have to spend out in the heat.  So I loaded up the 50oz Aero bottle plus another 22oz or so regular water bottle and got moving.   Throw in some EFS Liquid Shots every 10-15 minutes and I was good to go.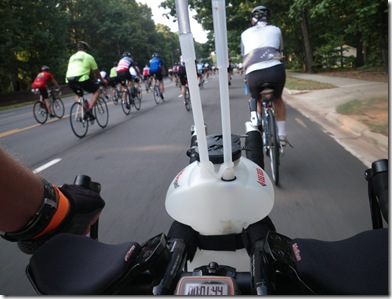 If you were out there today and you thought the 2nd half seemed harder than the first…then you were right.  Somewhere around mile 25 there is a great downhill where you can just fly.  Then you reach the bottom of the hill and the work begins.  The next 30 miles or so, seemed just like one roller after the next….Just enough to get you out of the saddle every few minutes.  Throw in the 98 degree heat and high humidity and some folks really started to struggle.  But hey, that's NC in July.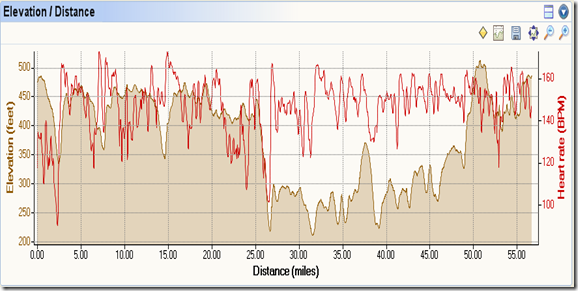 Overall, this route was great.  Most of the roads were lightly traveled after we got out of town. Since it was a holiday weekend, there was little to no traffic on the roads so we could ride 2 abreast most of the way.  I didn't see any of those Big Country dogs either.  For some reason, I'm always looking for dogs.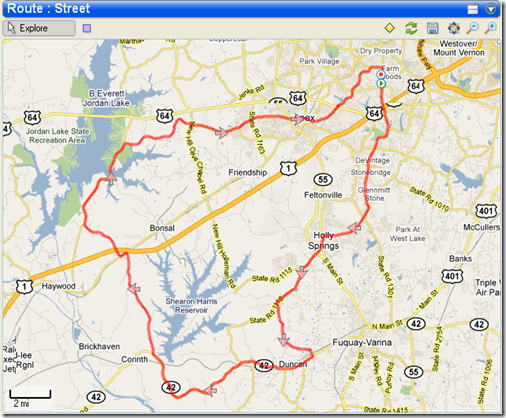 So, 3:03:00 later I was right back where I started. Thanks to the Capital Cycling Club for putting on another good ride this year.
I'm off to get a Goodberry's….
Thanks for reading!