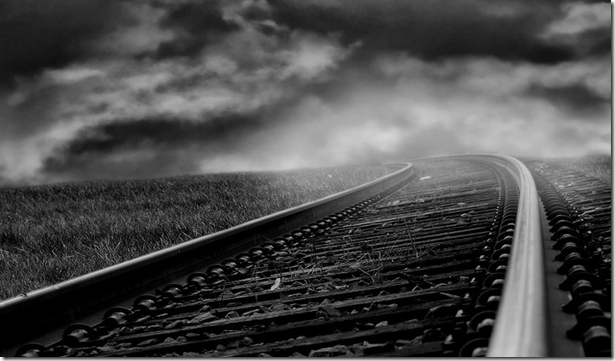 Photo by Kasia
Five months have passed since I made my New Year's Resolution.
– Ironman in under 12hrs
– Career development
– Stay in touch with friends better
– Volunteer more often
Since making these resolutions, life has been busy to say the least.  The kind of busy where you appreciate the rush hour commute to the gym just because you're not on the phone.  In terms of my resolutions, I've made strides to stay in touch with friends better.  Though this is not something I'll ever really complete, I just try to do a better job.  In the area of career development, I branched out a little bit from the IT world to develop some broader skills.  I studied like mad for about 2-3 months(much of the time on the Computrainer) and recently passed the PMP exam.  Volunteering more often, on the other hand has been a big FAIL.
Now, in the area of Ironman in under 12 hours; I have not  been nearly as consistent with my training as I would have liked.  This will need to be fixed if I have any chance of going sub 12  hours at IMAZ.  Take a look at my training so far this year.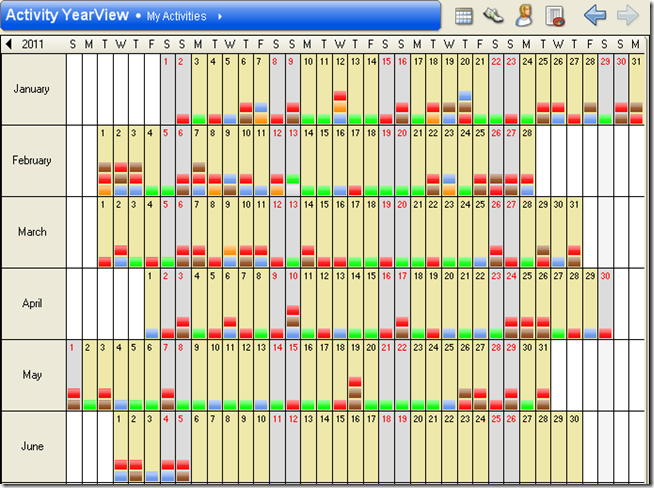 FYI,
Green = Rest Day
Brown = Bike
Red = Run
Blue = Swim
Orange = Strength Training
The colors aren't that important.  The important thing is to show that there are a whole crap-load of "rest days'' up there.  Mondays are scheduled rest days.  The other "green days" are basically when life gets in the way of training workouts.  There are 30 "green days" up there that are not Mondays(not counting the rest period after White Lake 70.3 on May7th. 
So this leads to a problem.  How do I train effectively enough to break 12 hours at Ironman Arizona in late November?  I mean, it's not the kind of thing where you just suck it up for 12 hours and go faster.  You either have the fitness or you don't have the fitness to go sub 12 hours.  In the past I've just had to brush it off when I needed to miss a workout, and just pick back up with the next days workout.  This is perfectly fine if you're just looking to finish an Ironman like I did this past year at IMFL.
I know, I know everyone says you can't race an Ironman to beat specific time, you just race and take what the day gives you.  However, I need to make sure that I am getting better week after week throughout the year, so that when November rolls around, I can put myself in the best position to reach my goal of going sub 12 hours at IMAZ.
I can't change some things.  Workouts will be missed.  DIY Projects at home take 4 days.  Conference calls at work can last 1 hour or they can last 6 hours…it happens, and sometimes you can't control that.  But what I can do is cut down on the impact that missing a certain workout will have.  For example, missing a strength training session or a swim session has MUCH less impact than missing a 2 hour interval bike workout.  Moving forward, I will move around workouts(within reason) so that if things get out of control and a bike workout needs to be missed, I'll move that workout to later in the week and just bag a swim session or strength training session.  Fitness on the bike is THE most important part of the race, in my opinion;  and an area that I feel that I can improve the most(only averaged 18+ at IMFL).
So, for the next 6 months, if I need to miss a workout, I'll start at the top of the list with the least amount of Ironman impact.
Strength Training
Swim
Run (unless it's a long run)
Bike (any kind of bike workout)
Hopefully, with this type of restructuring, I won't have to go deeper than #2(Line in the sand).  But, if I do it won't have an overall impact.
So far, so good.  Week 1 complete with no missed workouts!
Thanks for Reading.
–Jeff