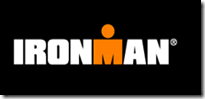 Thanks for stopping by.  For those of you who are here for the first time, this is basically a personal journey of trying to complete Ironman Florida.  Since signing up last November there have been 17,562 visitors….Whoa!…I had no idea this many people would check out my ramblings. I should have used my spell-checker more often. 
If you're here for the first time and don't know what an Ironman is:
An Ironman Triathlon is one of a series of long-distance triathlon races organized by the World Triathlon Corporation (WTC) consisting of a 2.4-mile, a 112-mile bike and a marathon (26.2 mile run), raced in that order and without a break. Most Ironman events have a strict time limit of 17 hours to complete the race, where the Ironman race starts at 7 AM, the mandatory swim cut off for the 2.4 mile swim is 2 hours 20 minutes, the bike cut off time is 5:30 PM, and all finishers must complete their marathon by midnight.
My race number is 667.  Ann's race number is 2494. Ironman Florida starts this Saturday 11/6 at 7a.m._Central.  If you are online and would like to see how we are doing, you can track us here: http://ironman.com/
Training for and competing in an Ironman is like nothing else that I can compare to. You sign up 1 year in advance at the previous year's race. If you're onsite, you will get in.  If you sign up online, the race will likely sell out in less than an hour if it's one of the more popular races(like IMFL). It's the kind of thing where you have to put all of your eggs in 1 basket a year in advance and bet that, on that day you will be healthy, not injured, well rested, and in really…really good shape.  Anything less will suck big-time.
The training journey along the way is something I'll never forget. We've biked/run in the rain/snow/100+ degree heat.  We've swam(Open Water Swim) when it wasn't such a good idea to do so. I've been chased/bit by a dog. My wife had her first crash on the bike. Overall though, we've had a very lucky year.  We've been relatively healthy. There was hardly a drop of rain all summer, so it was very rare that we missed a workout.  More importantly, we've had a blast training together and meeting all kinds of folks along the way. Doing this by yourself is tough…real tough.  Over the course of a year, you have some days where you're not as motivated as other days…and the race seems so far off.  But those are the days where you have to really dig deep, and not worry that it is sleeting outside because everyone else that is signed up will be dealing with the same mental games. Having a partner makes a huge difference.
Since signing up 1year ago, we've logged the following distances.
Swim Totals: 219,693 yards(125 miles).
Bike Totals: 4121 miles
Run Totals: 871 miles
What a nerve wracking week this is.  All the months of training have been done.  There's absolutely nothing you can do now to get in shape.  There's nothing you can do about the weather.  No need to ponder if you could have gone harder on your last long workout 1 month ago.  You just have to take what the day gives you, and live in the moment….and hope you don't end up like the guy on the side of the road.
Thanks for stopping by!
–Jeff