Last week I received an email from coach that it was now time to go into "Bubble Boy mode".  Time to get lots of rest, stay away from sick people, no crazy at-home projects, and lots of recovery.  Woohoo !!! After months of long training, it's officially taper time!  "You may start to feel a few aches and pains, nothing major, but it's part of the tapering / recovery process"(more on this later).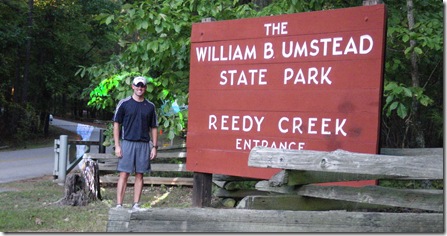 Friday:
Friday was a nice easy 60 minute continuous swim.  I like the routine of a Friday afternoon swim.  After a long week of work, it just makes sense to not have to do a real hard effort type workout.  When I do continuous swim, I don't count laps, I just swim and focus on form…or I let my mind wander and think about other random things.  After 60 mins, I guesstimate I swam 3000 yds.  I think I've reached the end of the outdoor swimming season.  I almost made it to the end of October.  It's been getting pretty chilly at night though, so the water temps have been pretty cool during the day, so it's back to the indoor pool for now.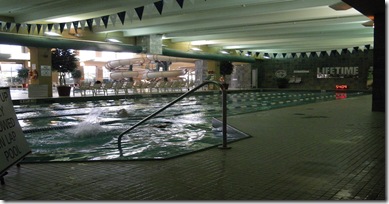 Saturday:
We have been ssooooo lucky with weather this year on our long rides you wouldn't believe it.  We've only had 1 ride where we got rained on, but not bad.  Every single long ride on the weekend had been pretty much sunny.  Saturday had 1 added element….the wind.  We had a 80 mile ride to get through.  Since this was an out and back, the first 40 miles were either a cross wind or a head wind.  We did some serious work for the first 40 miles, but it felt good.  Then on the return ride home, it was just glorious…You know, when you have that wind at your back, and there is no sound.  All you hear is the gears spinning.  You're in the sweet spot.  We we were just cruising at about 22-23 mph and feeling real good.
At mile 75….5 miles from home my partner in crime went down from behind me.  We were coming to a stop at a red light, so we weren't going that fast, but any time you go down on asphalt, it sucks big time.  All I heard was a muffled scream, then KKaaaaBaaaammm.  I was soooo relieved she was ok.  Any time you're on the bike there are just certain risks that you have to accept.  Having a wreck is one of them.  There's a certain amount of control that you have to give up.  It's the price you pay for enjoying the outdoors.  After all, you can't just spin on an indoor trainer for the rest of your life.  Aside from the huge shiner on her elbow, some leg bruising, and lots of soreness, she's doing ok.  Whheeewww!!  I don't think this is what coach had in mind when he said, "You may start to feel a few aches and pains, nothing major, but it's part of the tapering / recovery process".  Anyway, I went as fast as I could the remaining 5 miles back to the car/gym to get ice, etc. 
Sunday:
I had to work until a little after 2pm.  Afterwards I went to Umstead for a 16 mile run.  Today, I had to go solo, since my wife's crash the day before.  I had a pretty solid run with the cooler weather.  I was able to hold 9:30 pace, which is good enough for me with 80 solid miles on the bike the day before. 
Even though this was week 1 of the taper period, it's not like you just quit training and lay around all week.  Week 1 was still 14 hours of workouts, so down about 2 hours from the week before.  Week 2 will continue the trend.
Monday:
Monday was a great day of relaxing.  I took a much needed vacation day from work to rest and recover.  I slept in until 9a.m….goofed off around the house until noon, and then ran some errands during the afternoon.  Then we cooked my favorite dinner.  Tuna steaks with Mashed Potatoes and Black Eyed Peas.  All homemade. 
If you're looking for a good Tuna steak recipe, try this:
2 Tuna steaks from Whole Foods, or some other fresh seafood place.
Marinade over night with Olive Oil, Ground Ginger, Soy Sauce, Fresh Garlic, and squeeze in some lemon juice.  Flip every 8-12 hours.
Cook in the Marinade on 350 degrees for about 30 minutes or until no longer pink in the middle.
I guarantee this is better than any Tuna you will eat in a restaurant.
Have a great week everyone.  Thanks for stopping by.
–Jeff