The day after Ironman Arizona, we were looking for some very light physical activity.  Ann found the Apache Trail, which is only about 30 minutes outside of Tempe.  I don't know how she finds these places but they're awesome.  Lots of fun winding roads with spectacular views.  You can see miles of canyons, cactus plants, and other plants and wildlife.  Getting there is very easy from Tempe/Phoenix.  Go 60 East all the way to a left on S Idaho Rd, which becomes N Idaho Rd.  Drive past all the tourist trap stuff until you get to N Apache Trail.  Just follow N Apache Trail for as long as you like.
You will see Superstition Mountain as you enter the area.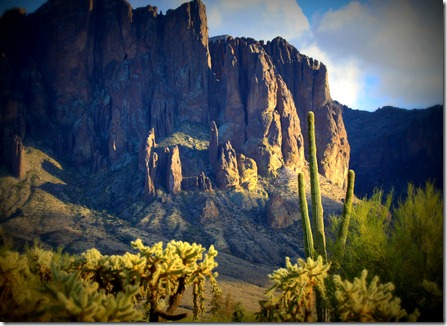 For me, coming from the East Coast, I thought the scenery was amazing.  The desert plants are so different from the fall leaves that I'm used to this time of year and there are so many different kinds.  You can see forever, and the air is as clear as it gets. I'm amazed at how many shades of green you can pick up in November.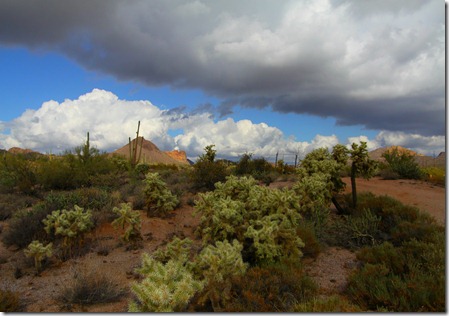 It's really an exciting drive.  I was constantly looking around the next corner to see what cool landscape would be next.  Just when you think you're in a vast desert you come around the corner and see the most spectacular lake with these amazing vertical cliffs jutting down into the water.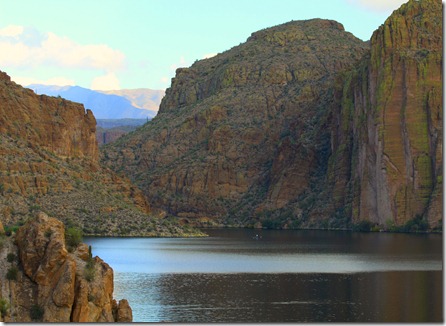 Along the drive, there are numerous spots to pull off the road for viewing.  I think the rule of thumb here is if there's no room to pull over, don't.  Most of the road has no guard rails, but looks like one of the closed circuit driving loops like you see in the car commercials.  We saw an athlete out there cycling.  We would pass her in the car, then stop and takes pictures.  She would then pass us by on the bike.  We would then pass her again, and repeat the process 6-7 times.  I think she ended up beating us since we stopped in the town of Tortilla Flat for a bowl of chili and a glass of special brewed Superstition Beer(though secretly I think it was Coors light).  Only 6 people live there, so we thought we would stop and say hello.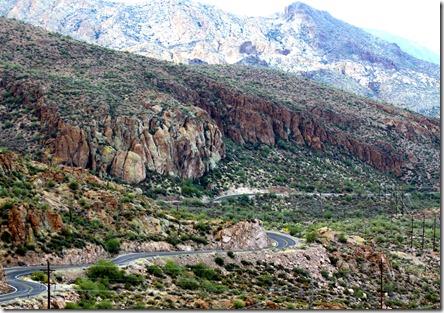 Eventually the pavements ends, and the dirt road begins.  I think this happens around Roosevelt Lake.  Since we were in the Hyundai rental car, we thought best to head back as our last off-road excursion in a similar sized car was dicey, and it was getting later in the afternoon.  Though just in time for a pretty good sunset as a few stray clouds rolled by.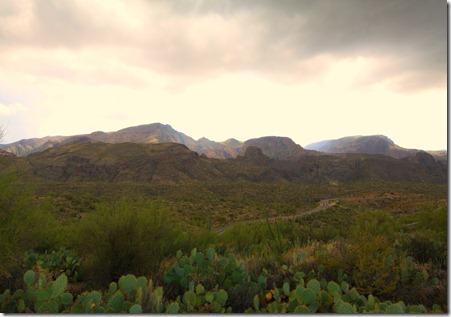 Next up is the coolest of all canyons!  Thanks for Reading.