I've been going to Inside Out Sports for probably 12 years now.  I love this place because this is where you really get what you pay for.  I never get the feeling someone is trying to sell me something. In fact I was recently talked out of replacing a pair of 10 year old bike shoes(Don't tell Cid), and making some minor adjustments instead. No matter what kind of triathlon related question you have this is a really good place start. And they will work with you as long as it takes.  I can't think of any other family that has had as much of an impact on the NC triathlon community as the IOS family.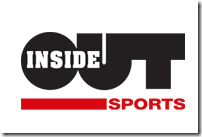 I want to tell you about a situation where Inside Out Sports turned what could have been a bad experience into a really good experience.
Recently I had an issue with an Orca wetsuit that I had bought for my wife some 12 month earlier.  My wife had used it for 2 races and 2 practice swims.  I have no problem with Orca and haven't heard of anyone who does.  I think they make great wetsuits. For whatever reason, the one that we purchased seemed to be a dud, and was coming apart at the seams. I'm not talking about just 1-2 places either…This was more like 15-20 individual spots. These weren't the fingernail nicks, or the any other assortment of nicks that you get while lugging your wetsuit around, but rather the glue in the seams seemed to be just coming apart.  At about $600 and 4 swims later, this was proving to be an expensive season.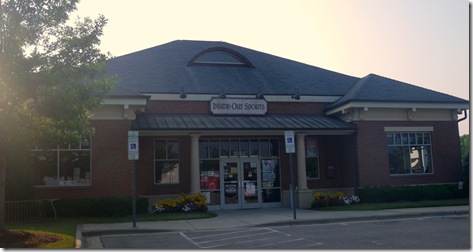 White Lake Half, our first race of the season was approaching in about 3 weeks. I took the wetsuit to Inside Out who agreed, but said it would take some time to send it back to Orca for repairs. We decided to hold off and wait until after White Lake so my wife could use the suit for the swim. Oddly, the swim was cancelled due to fog, but that's another story.
Fast forward to a couple days after White Lake Half.  I took the wetsuit back to Inside Out and spoke to Lena since she handles the wetsuit repairs. The idea was to send the wetsuit back to Orca as this was definitely a manufacturing problem. As luck would have it, the 3 to 4 week period that we waited for "the race without a swim" put us over the 1 year warranty period for Orca.
Lena said she would take care of the repairs.  Now keep in mind that this wetsuit had enough holes to resemble a spaghetti strainer at this point. So Lena would make repairs, and I would come back a week or so later to inspect the seams and point out other spots.  This turned into a labor of love, and I  think I went back 5 times. Each time I would point out a couple of spots where seams were separating.  Lena would repair all of them. On the last visit, Lena even showed me how to make these repairs myself(I'm sure she was happy to do so at this point). 
So, a huge thanks to Lena for making this right and taking care of this for me, as I'm sure this took hours and hours of her time. This was not an Inside Out Sports problem, but rather an Orca problem. Thanks to Lena and all the others as IOS, we now have a bulletproof wetsuit.
Thanks for Reading!
–Jeff