About a month or 2 ago I ran across a question on Facebook asking what is the best Training Log.  I've since been asked this question several more times recently.  Real good question, but this is also like asking what is the best car for you to drive.  The answer is….Well, it depends.  And it doesn't really depend on all the bells and whistles that each training log has, or all of the other nifty features.  It depends on "you", the athlete.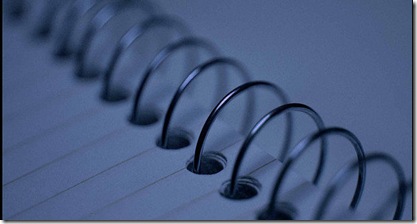 Photo by: Hey Paul
There are several types of athletes when it comes to to the sport of triathlon, and more personalities that I can count.  Here are some very general examples:
So I did some research and found a pretty good list of online Training Logs for Triathletes.  At first, I signed up for each one and began tracking workout data.  This proved to be an exercise in futility, with all of the data entry processing for the different accounts. So, following is a list of the some of the training logs that I discovered, grouped by one of the athlete types mentioned above.  If you're looking for a training log, hopefully you'll fit one or more of the above athlete personalities and have a couple of Triathlon Logs to check out.
Note: Some training logs are mentioned more than once.  There is a huge gray area in personal preferences one may have, so I've included some under multiple personalities.
Hardcore Henry
Molly the Mingler
Tri-Geek Tony
Project Manager Paul
Know of a different training log that is not mentioned above that you think should be?  Post a comment so that others may benefit.
Thanks for reading!