The below picture is the saddest picture of my bike you will ever see.  It's almost embarrassing.  Look closely… there are no pedals.  The pedals have been resting in a ziploc baggie since late June….of 2013

. The last time I rode my bike was in Coeur D'Alene Idaho, but it was awesome!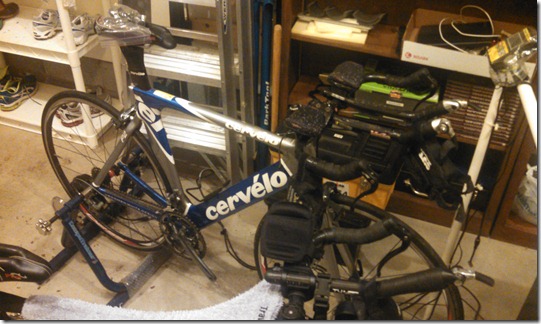 In the days and months since, I had this crazy idea to see how fast I could race a marathon.  Not just run it, but race it. So that is exactly what I did for the next 286 days.  I've always had this idea of someday qualifying & running in the Boston Marathon, preferably before age 40. So, I created a plan based off several of Hal Higdon's Plans. This was a 6 day per week plan for 20 straight weeks.  In the past I honestly didn't want to train as hard as it would take to qualify for Boston.  This year I decided would be different.  The Line was drawn. The time to beat was 3hrs 10min 00sec. I think I only missed 2 days of training.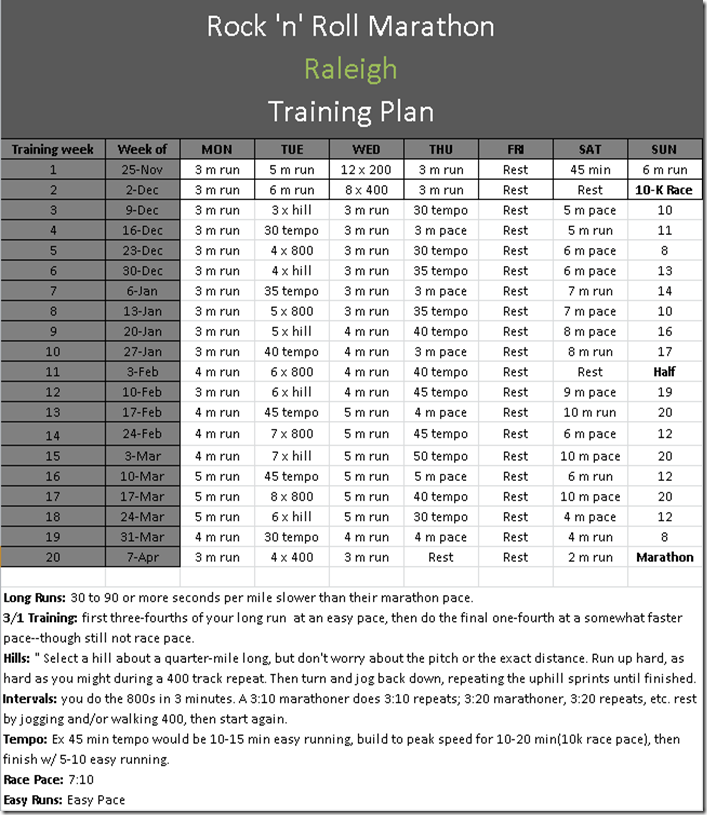 Things that changed over the next 286 days of running:
I didn't really worry at all about Heart Rate Monitoring, Zones, etc.
The only thing that mattered was getting to where I could run a marathon in 3:10:00, averaging 7:10 pace.
I focused on running much slower on my long runs.
I focused on running much faster on my short runs/hill repeats, intervals.
I had more fun.  Long gone were the death march long runs.  I knew I could complete distance.  My motivation was on the speed workouts, hill repeats, etc.  I looked forward to it.
Race Day!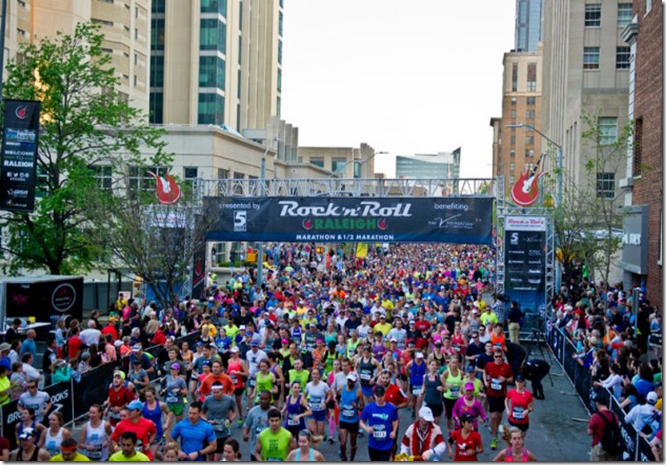 I had a near catastrophe on race morning.  Driving downtown on race morning, I was only 4-5 blocks from race start line when I realized I had totally forgotten to grab my race nutrition and put in my gear bag.  For a split second, I contemplated the possibility of running without nutrition.  I put the car in reverse and drove backwards up the exit ramp shoulder in standing traffic back onto Western Blvd.  A quick couple of sketchy U-turns and I was heading back home to grab my EFS nutrition out of the fridge.  Long story short, I parked at a church and quickly jogged about 1 mile to the starting line, arriving with under 2 min prior to start time.
So, typically it works best if I break things down into chunks.  For a marathon it helps if I split it up into 4 x 6.55 mile segments.  Mentally it's just easier; and easier from a pacing standpoint to correct things if your pace starts to slip.  So at each split, I just reset to target my goal pace.
First 6.55 Miles: 7:05 Pace, Check!

Second 6.55 Miles: 7:14 Pace, Check!….Avg 7:09

Third 6.55 Miles: 7:30 Pace, Oh Damn, trouble ahead!  Trouble with math at this point….Avg 7:15ish pace.  Need to push the last 6.55

Fourth 6.55 Miles:7:37 Pace.  No!!!! You can see how relatively smooth my heart rate was during the first 3 splits.  I pushed a bit harder from mile 19-22 to try and get back on pace.  At about 22 miles in, the wheels start to fall off.  At this point I was in a real situation…heart rate was dropping even as I tried to run faster,  then I would slow down, and my heart rate would elevate, just like a yo-yo.  In short, I was bonking.  I took my remaining salt tablets, electrolytes, and a gulp of some sugary sports drink from the nearest aid station.

Somewhere around mile 23-24, the 3:15:00 pace runner passed by me.  He asked if I needed a pacer. I said yes, and said I was shooting for 3:10:00 (even though I knew this was evaporating before the road in front of me.  He picked up the pace, and I went with.  A short but agonizing 2-3 miles later I rounded the corner and saw the finish line ahead.  The clock was ticking 3:13:XX and change.  3:10:00 was out(total Boston bummer) today, but my old PR of 3:16:13 from 1998 was going down today!
Finish Time was 3:13:53, Woot!  Good enough for a top 3 in my age group, 25th Overall.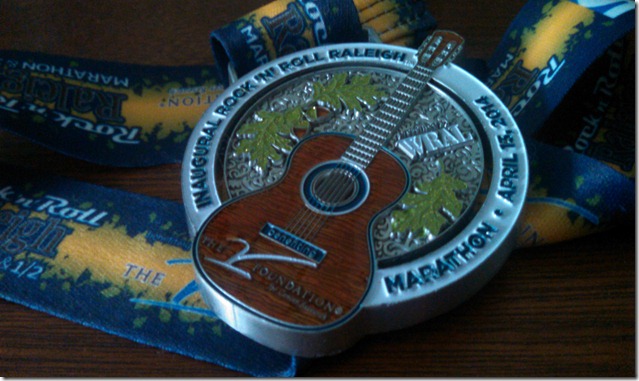 After the race I double-checked the Boston Qualifying Website and noticed in the fine print that the qualifying times for Boston are based on the age that you will be on the race day of the Boston Marathon in which you are attempting to qualify.  As luck would have it, I will clicking the big 4-0 this year.  So, I thought my time to beat was 3hrs 10min 00sec (for 35-39 year olds on race day). But, for 40-44 year olds(on race day), the time to beat is actually 3hrs 15min 00sec.  GOAL!!!
Thanks for Reading!