On Thursday, Cisco Systems was celebrating 15 years at the RTP, NC campus.  John Chambers was scheduled to speak at 2 of the 12 buildings on Cisco's RTP Campus.  Having been in the industry for 10+ years now, I've always heard John Chambers' name mentioned at the same time you hear the phrase "Economic Bellwether".  That's because, when John Chambers speaks, a lot….and I mean a lot of people listen.  So many people listen, that financial markets move based on the key phrases that he speaks.
You can read about his background here: John Chambers (CEO)
I had never heard John Chambers speak live, so this would be a real good opportunity to check out the buzz.  After having a close call with a conference call gone awry, I hightailed it over to building 5 to get a seat.  As it would turn out, he was in the car behind me as I pulled in to the parking lot area.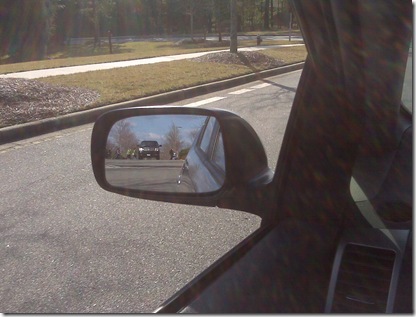 One of the perks of being the CEO, is that you get to park up front.  I parked way back in the back row.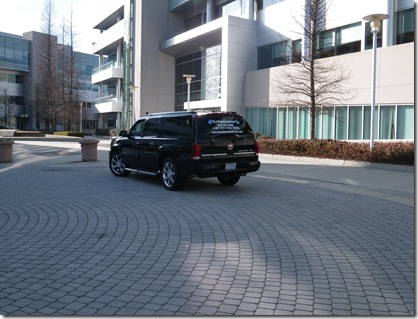 So, after a quick badge check and name check, I walked right in and had a great seat right up front.  As it turned out, I wouldn't be disappointed.  John Chambers is a great public speaker and leader.  With the current economic situation, you always wonder how things will look in the future.  Well, in RTP, things should be good. 
Building 1 is undergoing a $100 million renovation into a next generation data center.  It will showcase the company's advances in cloud computing, virtualization, and other technologies.
Headcount is expected to increase by 2,000 to 3,000 nationwide.
Briefly mentioned Cisco Internet Routing in Space (IRIS) ….Very cool.
Also mentioned Mobile Routing (No, this is not your typical internet cafe).
Cool little tidbit that I didn't know was that 5% of the headcount currently comes from NCSU!  Go Pack! 
Chambers will also be speaking at N.C. State and Duke this week.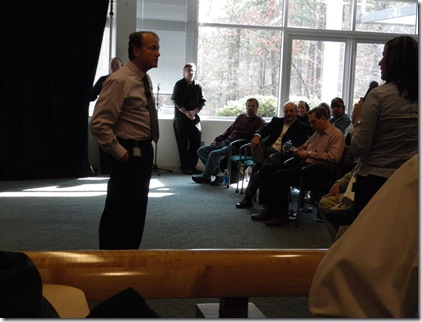 When it comes down to it, John Chambers is great public speaker and leader because he genuinely seems to be likeable.  He projects a positive vibe in the room and gets folks thinking about the possible.  He is very down to earth and opened up the room for 'ANY' questions, and didn't dodge any topic.  From family life, to work life balance, to economic issues, to global warming.  He answered every question, and more importantly he spoke directly to you with his answer as you can see in the above photo. 
So, then it was off to building #7 to address a much larger audience.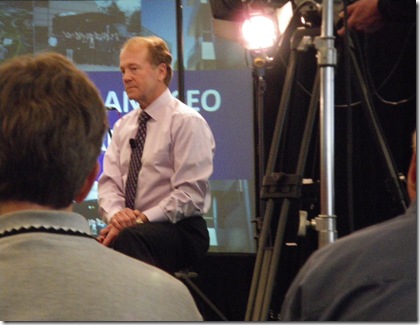 Building # 7 was more for fun and celebration.  Here, he showed a great sense of humor as he answered many questions.  He made it clear that he was a Duke fan(Duke lost to Maryland 79-72 the previous night)….
Anyway, after answering several questions, it was time to move on to the next part of the celebration event.  John said he would take 1 more question. He said, something to the effect of "not to put any pressure on anyone, but this is the last question before we all go celebrate…so ask a good question that will get everyone in the mood to celebrate and have a good time."  After some searching around the room, the microphone was passed to a guy wearing a giant Maryland sweatshirt.  After the laughter ensued, John replied, well maybe I can take 1 more question after this guy….Priceless.