If you're the sort that doesn't like to be cooped up inside all day on Thanksgiving Day, check out your local Turkey Trot next time.  In Raleigh, the annual Turkey Trot starts at Ridgewood shopping center, and weaves back in to the surrounding neighborhood off of Ridge Rd.  You can run any of the following: 8k, 1 Mile Fun-Run, or the Kid's Dash, or walk if you prefer.  The event helps raise money for the National Multiple Sclerosis Society.
For some reason, I am still holding on to Summer and Fall, and not willing to accept that it is now cold in the morning.  So with just just jogging shorts and a t-shirt, we headed quickly out the door to head over to the Turkey Trot….Man it was cold out…..not this again, I thought.  We stayed in the car until the last minute before the start. With 15 minutes to go, I ran about a 1/4 mile to the starting line.  Woa!! There were a lot of people this year.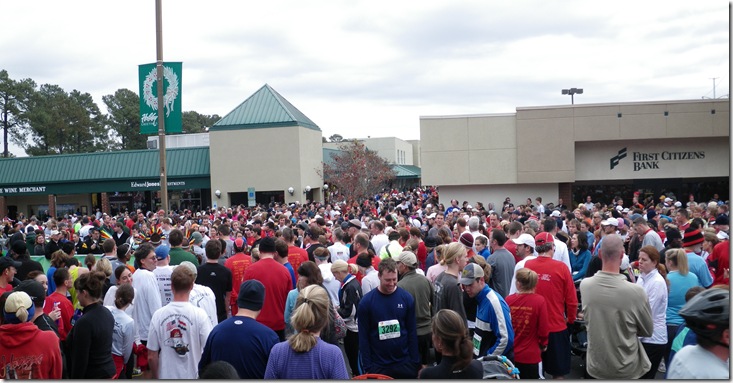 Anyway, just like that the horn goes off and everyone starts running…sort of.  First you have to get funneled out through the narrow starting line shoot, so your timing chip gets activated.  These races are just great, because nobody is actually racing. Everyone is just running….no expectations, except to have a good time. The way it should be.
Bonus points for dressing in a Pilgrim costume and running with a turkey under one arm.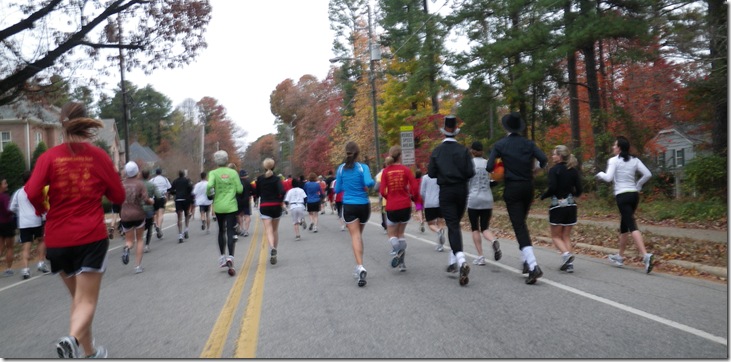 Or putting a team of Indians together at the last minute.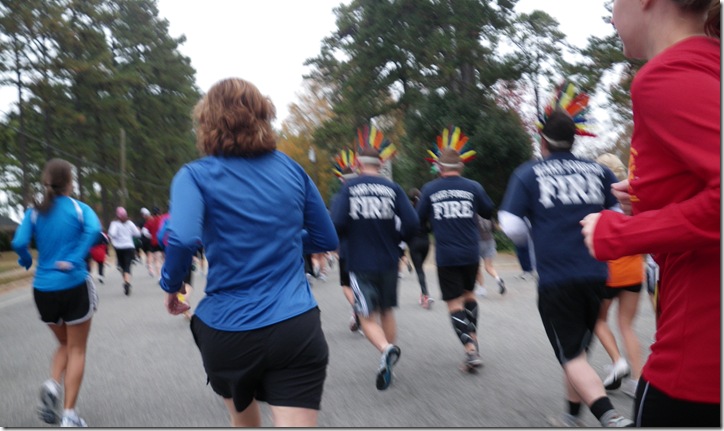 Last but not least, what would Thanksgiving be without the Turkey.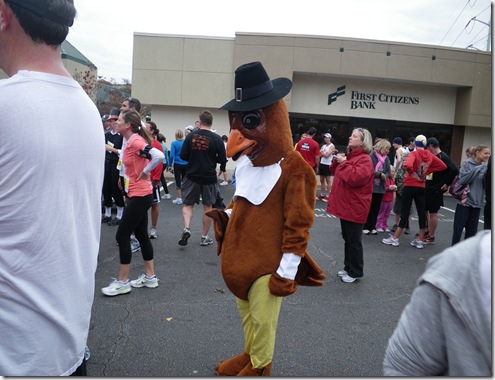 Happy Thanksgiving.  Thanks for Reading.