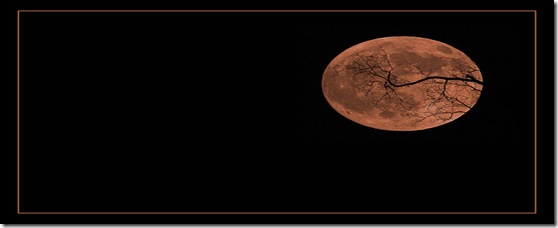 By peasap
October in NC rocks!! It is by far the best month of the year in my opinion.  The nights are chilly, the days are still warm, the air is clear, and there's not a cloud in sight(unless there's a late season hurricane).  The moon has been all shades of orange and yellow for the past week as it comes up over the horizon.  One night on the way back from the gym, the moon was huge. As I was driving down the road I snapped these pix… Ok, so mine didn't turn out exactly like the one above…Other than shooting the moon, the camera does pretty well for a digital point and shoot.
This week was officially the end of the outdoor swimming season…So sad.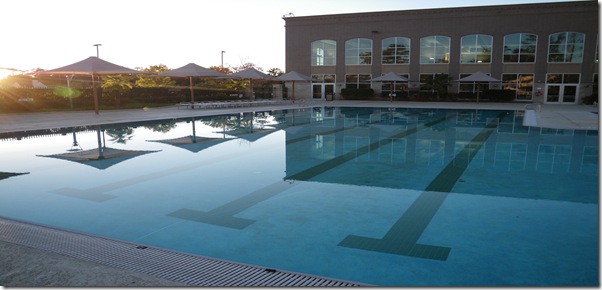 Friday:
Quick 2000yd Time Trial at the Indoor Pool.  ~37 minutes.  Then lifted weights lightly.
Saturday:
Bike 60 miles, Run 4 miles
Despite the incredible weather outside we opted for a 3 hour indoor trainer ride since my wife is still healing from last weeks crash at mile 75. Lots of bruises = uncomfortable in the aero position for long periods of time. It's been a while since we've put in 3hrs on the trainer.  This will really kick your butt.  No downhill's, no stop lights, no coasting, just constant resistance for 3 hours.  It's a very efficient workout.  And the 4 mile run afterwards reminded me of it.
Sunday:
Had to work until about 3pm, so by the time we met at the park it was already 3:30pm.  Our long run for this week was 12 miles.  Not bad at all.  The temps were back up into the 80's, but it was still a real nice run.
Monday:
I took Monday off from work since it was also a rest day for workouts…..Good day to get all sorts of pre race stuff done.  We picked up 2 more containers of Perpetuem from TrySports, bought 4 x 32oz bottles of EFS shots online, and picked up some new running socks from REI.  We won't use all of this stuff during IMFL, but between the 2 of us, we'll go through it in short order by the end of November.
On a totally unrelated note, we passed a sign that said "mini horses for sale".  So I pulled in to check them out, and this little mini-donkey was very interested in us.  Apparently, these things can be house trained like a dog.  Can you imagine that? We've never thought about having a mini-donkey for a pet as we already have 3 cats.  But, if we did, we would name it DonkeyJote and let it lay around and stare at the ceiling fans all day.
Thanks for stopping by.
Less than 2 weeks to go to IMFL…!!!