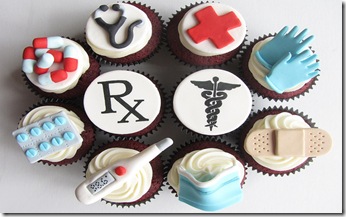 Photo By: Clevercupcakes
Last week was the 3rd week in a 3 week build phase ending with a 100 mile ride on Labor day.  This week I have felt sick all week.  My energy level is about 50%, and I've had a nagging sore throat all week.  The good news is that this is a recovery week, so I don't have to do anything too intense.  The bad news is that next week is not a recovery week, and it's already Friday.
In short, I'm walking a thin line between getting rested in time for the next build phase, and getting sick in the final 2 months before IMFL(Not the time to be sick).
So, Tuesday I just bagged the workout and took the day off.
Wednesday, I was supposed to swim 3000yds…I swam 1500yds.
Thursday, I was supposed to Ride 10, and run 7…I completed both.
Friday, I'm still feeling sluggish with a sore throat, so I stopped in at the Doc to get checked out.  He tested for both Mono and Strep, and both came back negative.  So looks like just a small upper respiratory type thing.
Plan:
Plenty of rest and lots of fluid

Tylenol

Saline Nasal spray, gargle salt water, and Claritin

Activity as tolerated
So my plan through the weekend is to just work out based on how I feel.  If I feel good, I'll finish the workout.  If not, I'll cut it short, or bag it all together.  If I can't recover fully during recovery week, I surely won't be able to recover during build week.
Have a good weekend