Do you ever have those days at the pool where the swimmer in the lane next to you just seems to be flying?  Well, I had a day like that on Wednesday.  I'm in my lane doing my thing when this guy just absolutely fly's past me….And he was doing butterfly.  Then he switches to freestyle.  I do what anybody does when they want to GET faster….I watch someone that IS a lot faster.  I notice that this guy has the Olympic rings tattooed on his left shoulder blade. So after he was done, I stopped and asked if he is on the US team.  He said yes, My name is Tucker Dupree, and I swam in Beijing in 2008. He then proceeded to give swim pointers to the guy in the lane next to me for the next 15 min or so, just because the guy asked. How cool is that?  Anyway, I checked my facts once I got out of the gym, and found that this guy has an amazing story!  You can read more about him here at Tucker Dupree.
Friday kicked off with a Swim Workout over at Lifetime Fitness.  Nothing too crazy here, just  a series of 7 x 350yds with some warm up and cool down drills.  Then it was time for my weekly FMS drill beating.  I used to think that these core strength drills were just a waste of time, and that with all the other training, my core would get strong enough.  Anyway, I'm older and wiser now, and I know better.  FMS drills make a huge difference.  Anyway check these out.  Yeah, I look like a goofball when I do these drills too, but so what…..Don't most Tri-geeks look like goofballs anyway?
Saturday started early with an easy aerobic 1000yd swim.  This was working out fine until my last 100 yards when the Water Aerobics class jumped into my lane to start their class at exactly 8:15AM.  A simple "hey buddy, we have a class starting, can you move over to the next lane please" would have worked just fine.  Anyway, at exactly 8:15 AM, I moved over 1 lane to finish my last 100yd.  Other than that, the pool is very peaceful and calm first thing in the AM.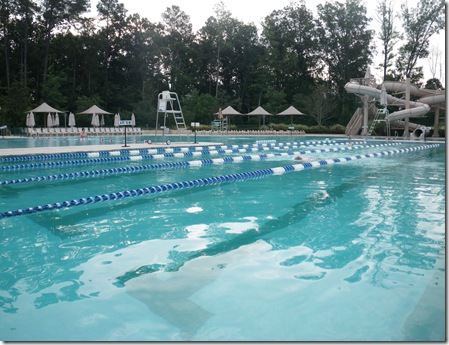 After swimming, it was time to head out for a 70 mile ride.  Man, what a difference a week makes.  Last week, we were absolutely suffering during the 67 mile ride with the Cup 'N Cone Tour because of the extreme heat and humidity(about 100 degrees).  This Saturday was the best ride I've had in a long time.  The skies were slightly overcast, and the temp was only 78 at the most.  Crazy how 78 feels cool.  Saturday was also a good day to practice nutrition on the bike.  We came across a brand new road that didn't even have the lanes painted yet.   Super smooth.  This road is out in the middle of nowhere…not sure if anybody even knows this road exists.  Must be that stimulus dollar…
After the 70 mile ride it was time for just an easy 30 min run.  Felt great… 
With Saturdays workout in the books, it was time for more pressing matters, like where to get lunch.  We have gotten in the habit of going to the Urban Turban, formerly known as Baba Ghannouj.  My experience has been that not all Baba G's are created equal. (That may be the reason for the name change…Once you're not part of the franchise, you can make things the way you would like).  But, the place on Hwy 55/High House Rd in Cary, NC is great.  So if you're in the area, stop by.  Everything they have is good.  I usually get some kind of Curry Chicken platter, with some lentils, chic peas, or something similar.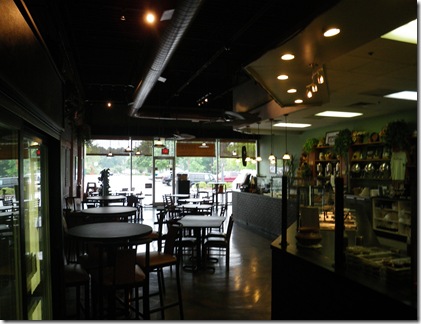 Thankfully, Sunday's weather was more of the same.  Cloudy and about 75 degrees.  Sunday's Long Run called for 12 miles at EA pace(easy pace).  We headed out to Umstead Park and did a nice easy/steady jog.  The trail was great.  It rained overnight, so the trail was nice and soft, which is always nice when you're already a bit fatigued.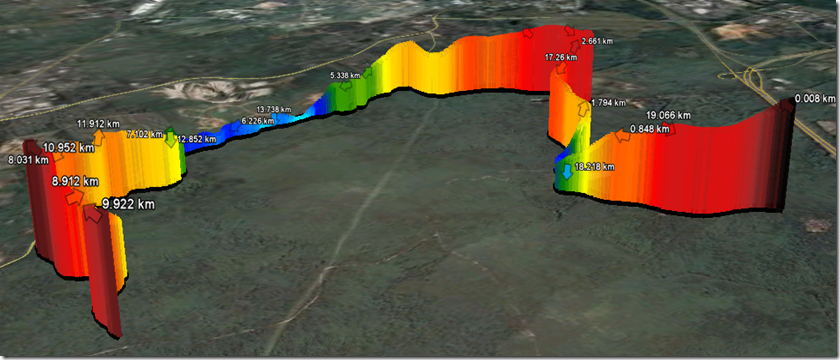 So there you have it.  This was week 2 of a 3 week build period. After 15+ hours of workouts this past week, I am looking forward to a Rest Day on Monday. 
Thanks for reading!