Life changed dramatically for me recently as a result of a car accident with a distracted driver. In an instant I was broadsided by a car running a red light at 45 miles an hour. Unfortunately, there were no real witnesses, and no ticket was issued. His word against mine. Months of hospital bills, insurance, and legal bills later, I vowed to never let that happen again.
Enter the Dashcam.  I needed something that I could use just in case another situation were to occur.  It needed to be simple(turns on and records automatically), small form factor, and high enough quality to capture details in most situations.
I purchased the BlackVue DR650S-2CH.  What follows is everything you need to know.
Unboxing: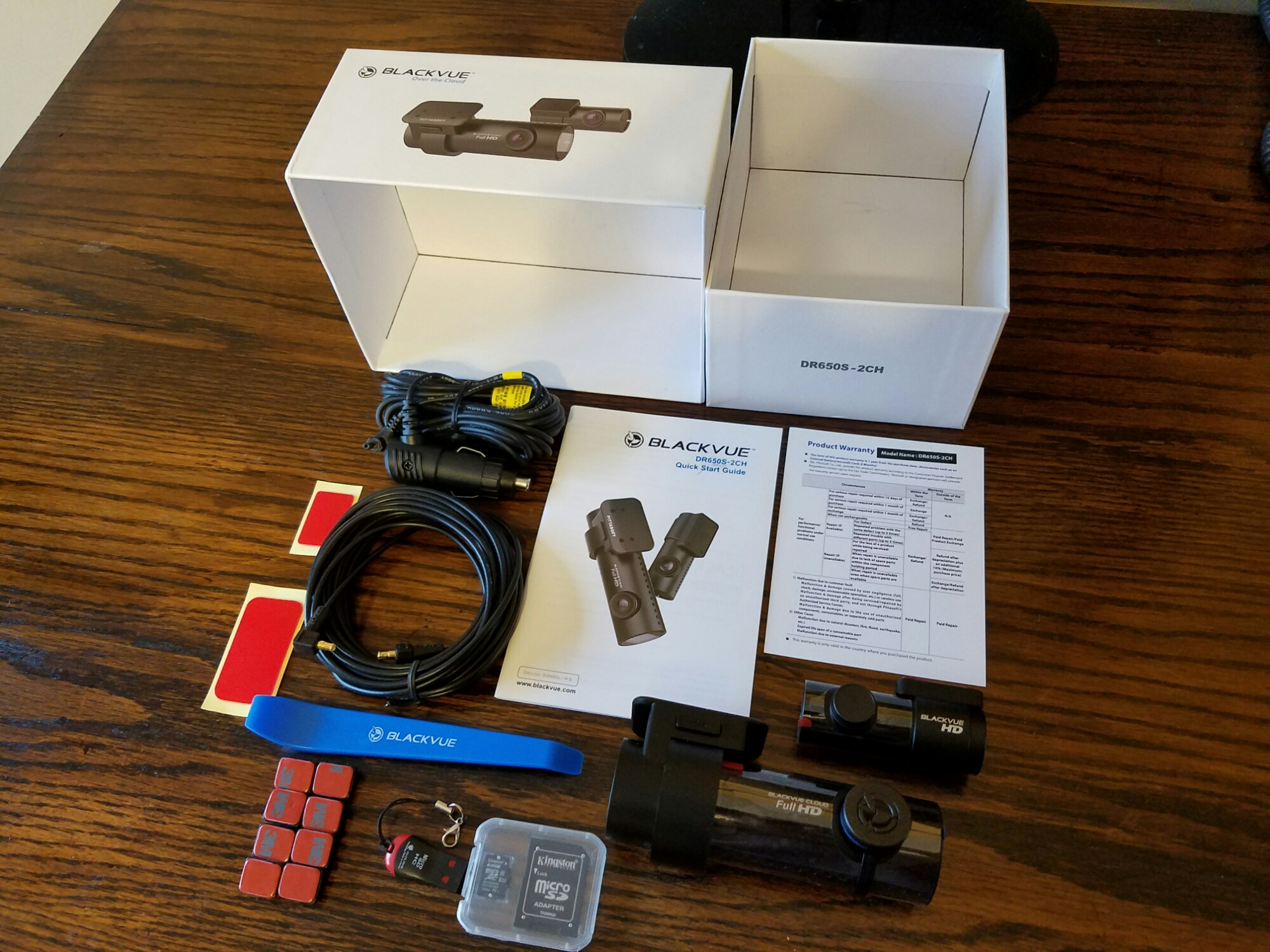 Once you have removed the contents from the box you only a few items.
Quick Start Guide/Warranty Card
Front Camera
Power Cord(14′ 7″)
Rear Camera
Rear camera connection cable(19′ 8″) – Plenty for a full size SUV.
MicroSD card reader
Cable Clip(8) – only needed 2
MicroSD Card
Pry tool
Double-sided tape for Mounting brackets
Installation:
Obviously, the placement of the camera is of utmost importance.  Every vehicle is different in terms of the front/rear window placement.  I wanted to make sure that my camera did not obstruct my view in any way, yet still had good field of view.
Tip: Before you install your camera on the front windshield, set up the Blackvue app on your phone so you can get a live video feed of the camera view, trying different positions before adhering to the windshield.
Interior Pano view:

Exterior view: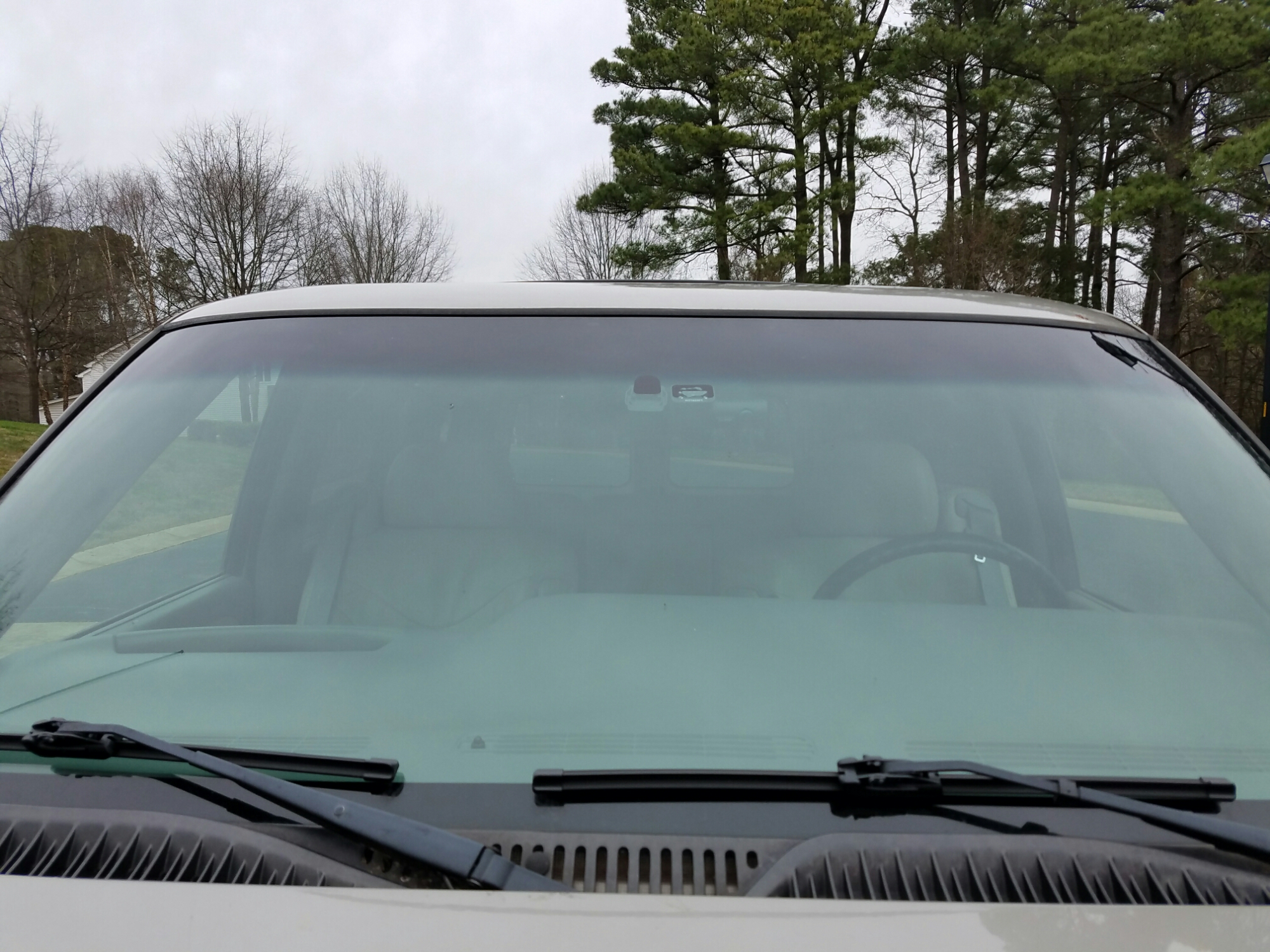 Driver side view: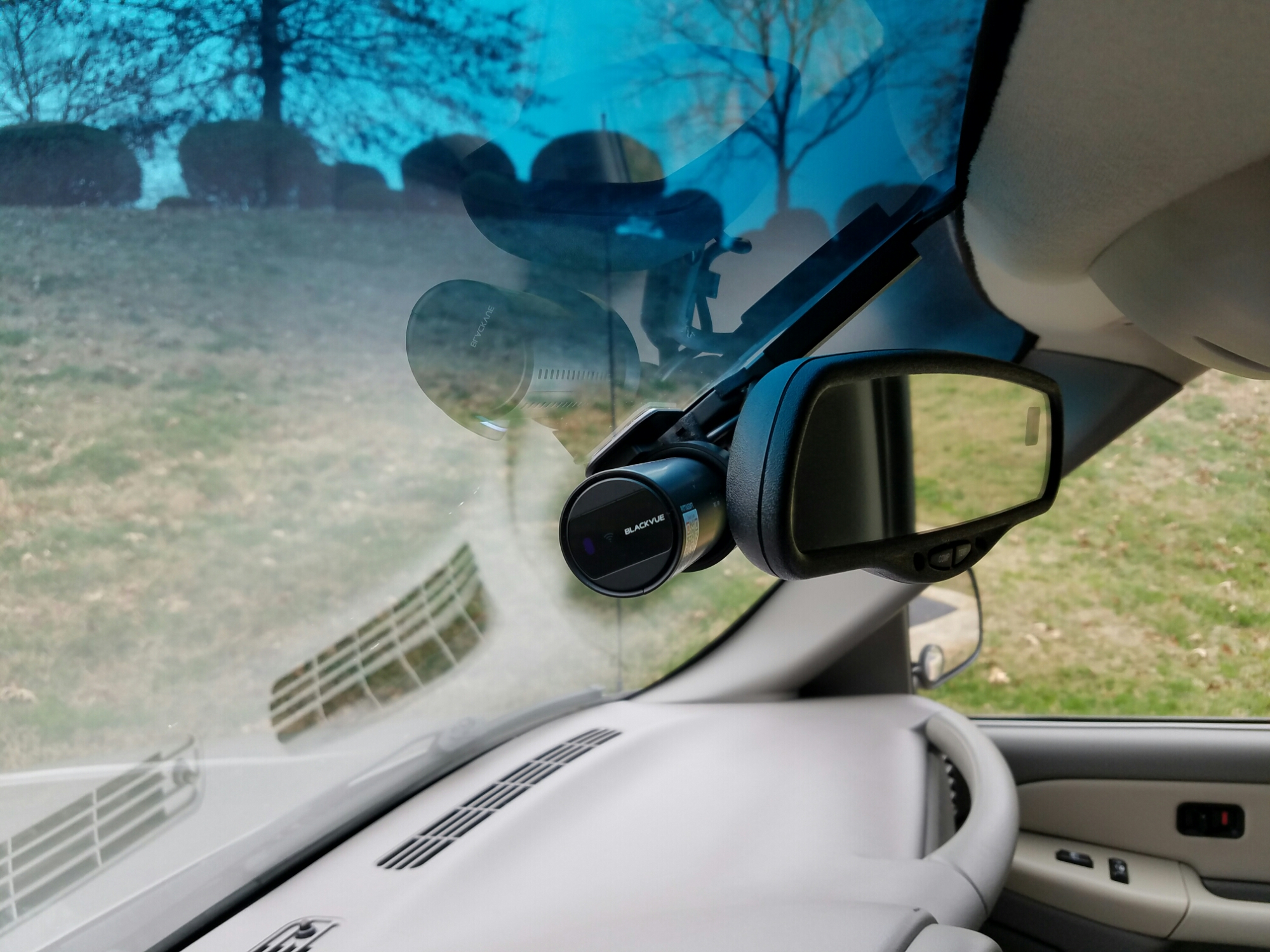 Passenger side view: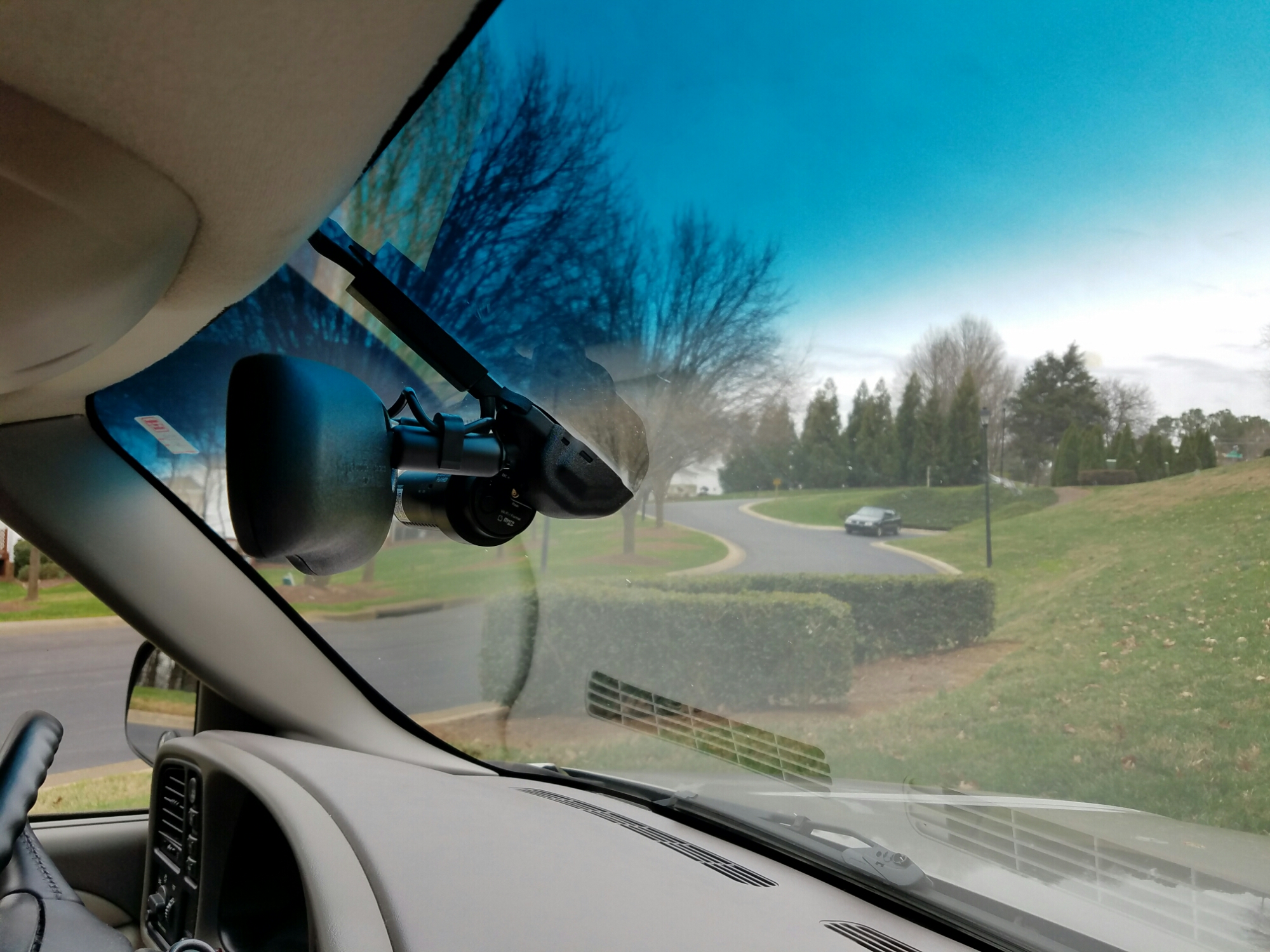 As you can see, the unit fits quite nicely behind the rear-view mirror.
Next, you'll want to run the DC input cable.  I am no pro with running cable in an automotive situation, so this something that literally anyone can do.  With the use of the Pry tool, you can easily route the cable around the windshield, to the passenger side, under the glove box, and to the DC power source.  The same process is followed for routing the cable for the rear facing camera(although routed on the driver side).
General Usage:
Essentially, you just start the engine, and/or plug in the dashcam to the outlet in the car.  Recording starts automatically, so this really is a hands-free solution. The BV is ALWAYS recording in either Normal, Event, or Parking mode.
One Issue – In the product manual it says that the "BlackVue Dashcam will turn off when the engine is turned off.  To record while the engine is turned off, a hardwire kit (Power Magic Pro) is required."  In my experience, when the engine is turned off, the BV will NOT turn off, rather it will switch to parking mode recording after 5 minutes(just a different recording tag). There may be a difference in the way different vehicles are wired.  But my vehicles have the "Acc Pwr" outlets wired to the RAP(Remained Accessory Power).  In either case, my BV will draw current from the car battery 24/7 unless I have a Power Magic Pro. It's worth noting.
App Usage:
BlackVue Cloud – I should point out that BV Cloud functionality requires you to have a hotspot in your vehicle, like a Verizon Jetpack, Netgear, or similar.  Would be nice not to have this requirement in the future, though I don't see myself needing use of this function unless i just needed to know where my car was at a given time. In addition to Live Video feed and GPS tracking is the ability to set up 2-way voice communications, video backups stored in the cloud for retrieval and/or playback
BlackVue Wi-Fi – If within 10 meters, you can connect via Smartphone directly.  Also has Live Video, historical video clips saved on your BlackVue MicroSD card, along with the ability to change numerous settings(voice, LED, video quality, motion sensitivity to name a few).
Internal Memory – Once you have found a video clip via Wi-Fi you can copy that file easily over to your smartphone if you need to save/share, etc. You can also remove the microSD card and view on PC/MAC using the BlackVue Viewer program(already formatted on the microSD card), or by video viewer of choice(.mp4 format)
Video Review with Sample Video:

Summary:
Pros

Hardware quality is rock solid.
Video quality is rock solid. FOV is plenty wide to capture events from either side.

Front: Full HD (1920×1080) @ 30 fps
Rear: HD (1280×720) @ 30 fps

Ease of use.  Start the car and/or just plug in and dashcam just works.
Installation is easy.  No tools required and no need to tear up the interior of your vehicle.

Cons

BlackVue Cloud – This has great potential, though is reliant on having hot-spot in the vehicle or very close by(home, work, mobile hotspot). This is very minor in that 99% of the time you won't need to access anything on the camera, that you can't also do in Wi-Fi mode.
Battery Drain with Parking Mode.  In reality, if the dashcam is plugged in, it is drawing current for the battery, and recording all the time.  It's just that the tag on the video is different (Normal, Event, Parking).  This is resolved if you purchase the Power Magic Pro(UPS). Probably not a big deal if you drive every day, though could lead to battery issues if marked for long periods of time(3-5 days).
Found this review useful?
If you've found this review helpful, let me know in the comments. I am happy to answer any questions you have about my set up.  Also you can puchase this same product here:
Thanks for reading!